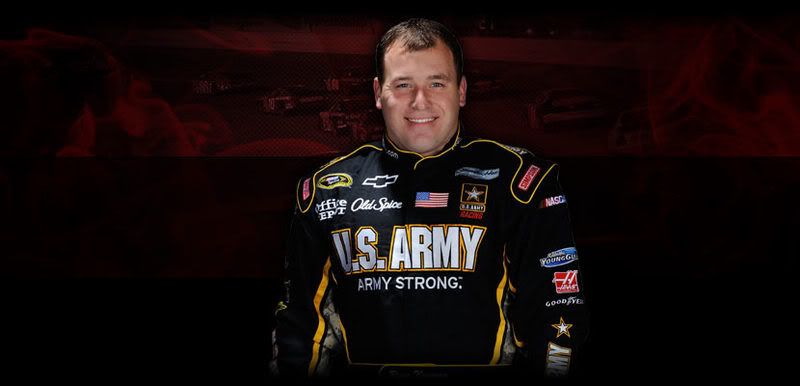 Ryan Newman Image
&
Ryan Newman Pictures
Ryan Newman didn't take the checkered flag at the Brickyard 400 Sunday at Indianapolis Motor Speedway, but that doesn't mean he isn't a winner. In my mind, the race Newman ran Sunday and the way he ran it, has to count for something.
Newman was fast on Sunday. As proof, his qualifying effort placing him fifth on the starting grid. During the race, he certainly ran competitive speeds.
At least his race car wasn't among the splitter-crusher crash early on like so many others. I held my breath, watching the results of that melee. Then I felt relief. I watched so many race cars limp from the field and Newman wasn't among them. But he did a cut tire soon after causing him to have to pit under green. Damn, a lap down! That wasn't bad enough—but he cut down the new tire before even making a full lap. Another green-flag pit stop resulting in his being two laps down.
I always feel a bit jovial when the race begins. This week my mood was even heightened because of a week off.
So this new development dashed all hope. I thought Ryan's day was over.
I had so hoped Ryan would have a great day. Perhaps he would lead a lap, earning an extra five points. Perhaps he would even lead a few laps. Or better yet, just maybe he would lead the last lap. I had so hoped he would make it back into the top 12 in points. I know Ryan is a better driver than some who are there now.
Race reality is a hard thing. And when it kicks in like this, my mood downshifts to first gear.
But as I watched and listened to Ryan's radio communications, I didn't hear defeat. I heard determination. Without enough laps to go to make a real difference, I figured there was no way to get a good finish. Ryan was running around 37th, two laps down.
I kept watching. Ah, the curse of the late race caution—in some cases. It can also be a bonanza, which it was for Newman. He got one of his laps back. Then because all the lap-down cars took the wave-around, he was the only car one lap down. He got the lucky dog from another caution. The final charge put him into 17th position. I didn't think it was possible. And I rarely would revel over 17th place. But Sunday, it was a beautiful thing. Ryan has every reason to be proud of that finish. While it didn't appear to be his salvation in the points race, it was far better than it could have been.
Ryan never gave up. He rarely ever does. I admire his determination, his stick-to-itiveness, his driving ability. He ran competitive lap speeds with the leaders. Had he not lost track position early, who knows where he would have finished.
There is far more to racing than just left turns, checkered flags, and burn-outs. There is driver character, quality, and personality. Ryan Newman is endowed with all three. That is why he is my favorite driver. He is not unlike my own friends—people I choose to enjoy spending time with. Ryan just happens to drive a race car.